Looks like it might just be a good weekend to stay inside and have some fun. So why not get into the kitchen and get it all mixed up. Have some fun with Jell-O
Stained Glass Jell-O
For the colored pieces:
4 packets jello in varying colors
4 cups boiling water
3 cups ice cold water
For the white outer layer
3 packets Knox gelatin
1 cup water
1 1/2 cups sugar
1 cup boiling water
1 cup vanilla greek yogurt
Pour each of the colored jello packets into a medium, glass or ceramic bowl. Whisk 1 cup of boiling water into each of the bowls. Once the gelatin powder has dissolved, whisk 3/4 cups of ice-cold water into each bowl. Cover the bowls tightly with plastic wrap and place in the fridge to set, about 1 hour.
Once the colored jello has set, remove it from the fridge and use a butter knife to slice each bowl into several splintered pieces. Place 1 cup of water in a large bowl and sprinkle the gelatin on top, allow it to sit and soften for 1 minute, then whisk in the boiling water and sugar. Whisk in the yogurt and stir until smooth. Pour this mixture into a 9×13 pyrex pan. Carefully drop the stained glass jello pieces into the white gelatin mixture. Cover with plastic wrap, return to the fridge, and refrigerate for an additional hour until set.
recipe source
here
shared at
What To Do Weekend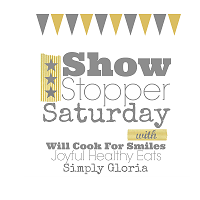 1