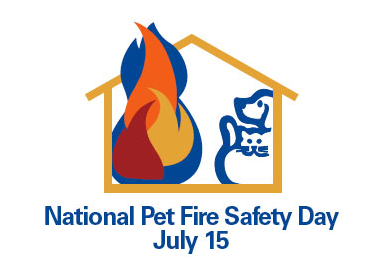 As a pet owner it is our responsibility to take care of the needs of our pets. Two brands that also have safety and pets at the tops of their list are the Kennel Club and ADT Security Services. Pet owners need to be aware that their cat, dor or other pet that is kept inside the home should be thought of if a fire occured. Pets may cause fires if they are left alone as well.
Taking a few preventative measures such as using flameless candles and stove knob covers can help reduce the risk of a pet accidently starting a fire. It could also mean the difference between life and death for our four legged friends .Some precautions you can take include:
do not leave your pet around an open flame. If you have an open flame make sure you extinguish it before leaving home. Pets are curious and therefore will investigate the flame as it is new and out of place
removing stove knobs or protecting them with covers before leaving the house is important as well. The number one way that fires are started by pets are with stoves according to the National Fire Protection Association.
Flameless candles are better than the real thing around our pets. Candles can be accidently knocked over by tails or large bodies
Did you know that leaving a glass water bowl outside for your pet on a wooden deck can heat up by sun's rays and ignite the wooden deck?? Purchasing stainless steel or ceramic bowls is important
Pet owners can get a free pet fire safety window cling at local volunteer firehouses nationwide. Find your local participating firehouse at www.nvfc.org/windowclings. You can also get one online at www.adt.com/pets and at your local AKC Responsible Dog Ownership Day in September.
useful resource for this post found
here
shared this safety alert post at
wine'd down Wednesday
shared this post at facebook group
retweet the words