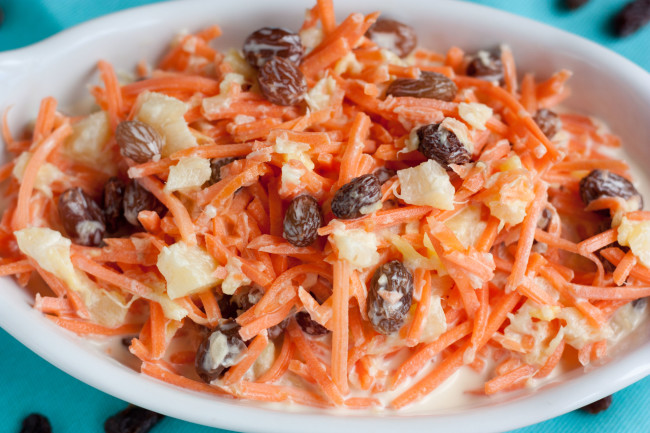 2 10oz bags of pre-shredded carrots or 12 medium fresh carrots, finely shredded
1 20oz can crushed pineapple, with juice separated
3/4 C pineapple juice, drained from canned pineapple
1 C raisins or dried currants, plumped in hot water
1 C plain Greek yogurt or mayonnaise
1 Tbsp sugar
1 Tbsp fresh lemon juice
Soak raisins in hot water to plump
Drain juice off of crushed pineapple into a cup. Combine 3/4 C of the drained pineapple juice with the Greek yogurt, lemon juice, and sugar in a small bowl.
Drain water off the raisins.
In a large bowl, gently combine drained raisins, crushed pineapple, and shredded carrots.
Pour the yogurt mixture over the top and stir to coat.
Chill for at least an hour.
Stir before serving.
shared this spring like salad at
wow me wednesday
friendship friday