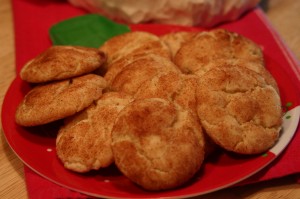 1 c. shortening 1 tsp baking soda
1 1/2 c. sugar 1/2 tsp salt
2 eggs 2 Tbl sugar
2 3/4 c. flour 2 tsp cinnamon
2 tsp cream of tartar
1.) Mix the sugar and shortening together.
2.) Add in the eggs and beat until fluffy.
3.) In a small bowl combine the flour, cream of tartar, baking soda and salt. Sift the flour mixture into the wet mixture – cut the flour in using a pastry cutter – do not beat. The mixture will be crumbly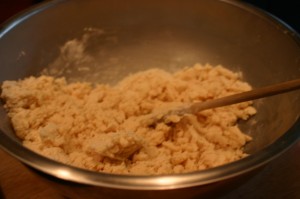 Mix your cinnamon in sugar together in a small bowl. You will roll the cookies in this mixture.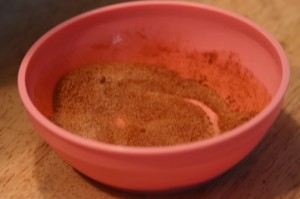 5.) Form the dough into 1 inch balls, roll in the sugar mixture, and place on a cookie sheet 2 inches apart.
6.) Bake at 400 degrees for 8 to 10 minutes. Be advised these cookies will puff up and then flatten out, that is normal.