Stevens Johnson Syndrome is a type of severe skin reaction. The skin will blister and peel forming painful raw areas. The syndrome may also bring dehydration, sepsis, pneumonia and multiple organ failure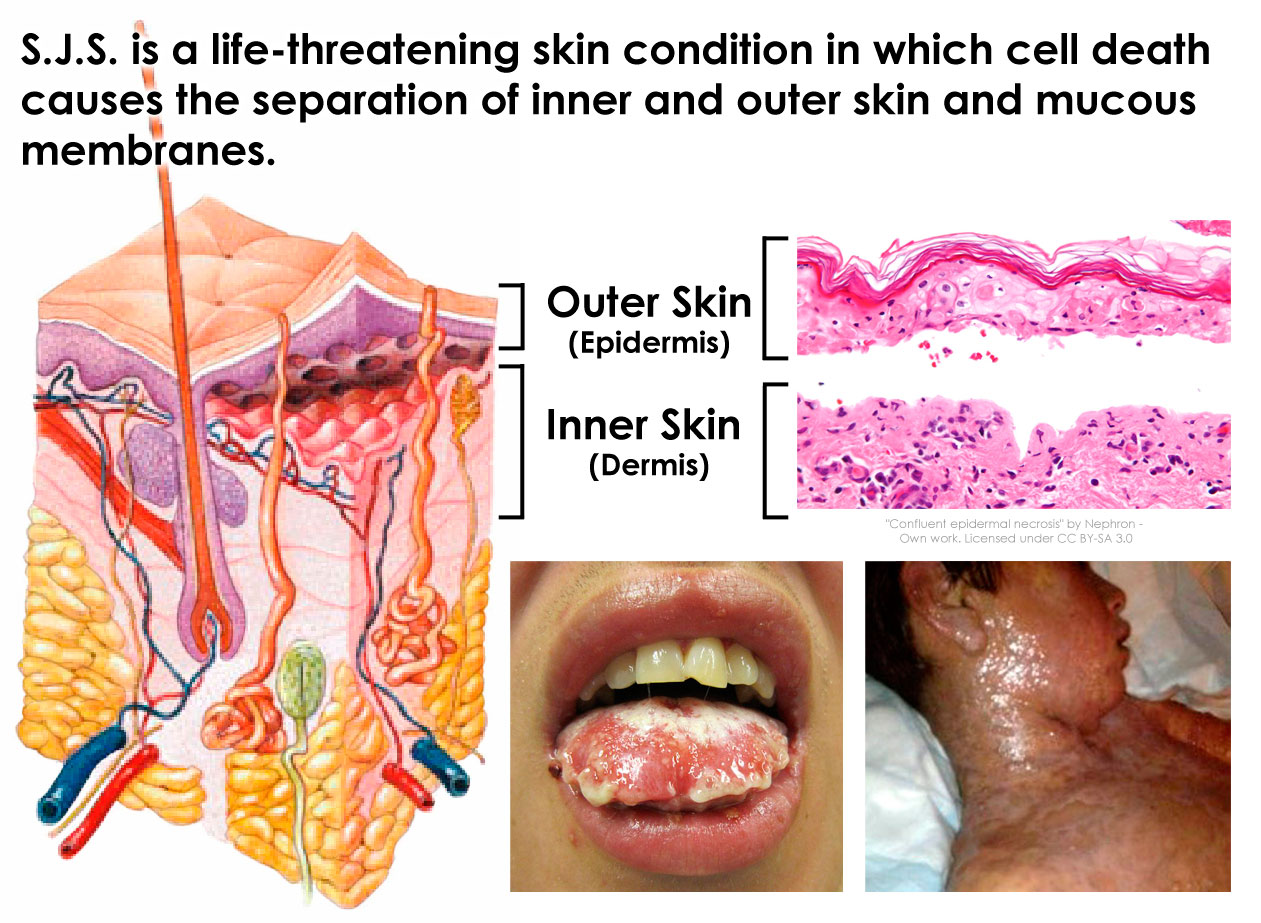 The cause of this syndrome most often is linked to medications. Allopurinol, sulfonamide antibiotics and others are found on top of the list. It may also be caused by infections such as Mycoplasma pneumoniae or the cause may remain unknown.
Treatment typically takes place in hospital such as in a burn unit or intensive care unit. They may first top the cause if possible followed by pain medication, antihistaines, antibiotics, and other medications. The Steveens Johnson Syndrome only affects 1 to 2 people per million per year. I have personally known one individual with the syndrome. The syndrome is found twice as common in males as in females. The syndrome normally starts in an individuals life under age of 30. In cases where th skin does peel off it normally regrows over two to three weeks but complete recovery takes months.