International clown week takes places the first week of August. August 1-7th can be one of the funnest times of the years but we know clowns are all different some where smiles and others wear frowns.
My favorite clowns of all times is Bozo the clown. As a Kid I loved watching the show and have to say I enjoyed watching it with my kids when they were younger as well.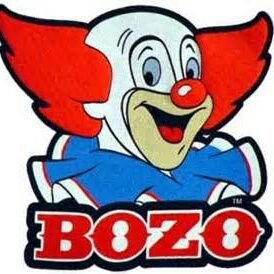 Alan W. Livingston and Capitol Records introduced Bozo the Clown to the world in 1946 via a children's record. The title of the record Bozo at the Circus featured an illustrated read along book set. It was the first time that such a set had been sold. The record landed on Billboards Best Selling records lasted for 200 weeks on Billboads list of Children's records chart. Thus a clown star was born.
Bozo's circus first appeared on T.V. in Los Angeles KTTV in 1949. Pinto Colvig the voice of Bozo on the record starred in the t.v. show. Bozo had white face makeup, a red nose, tuffs of red hair and a blue one piece suit. The show was live and aired for 30 minutes each show. The show lasted a little over 1 year.
That would not be the end of Bozo as in 1956 Larry Harmon would bring Bozo to a tune of $20 million in sales. A daily half hour show with Bozo, a live audience of children, and 5 minute cartoon clips would air. There would not just be one Bozo but many in the U.S. with more in Germany, France and Japan. Bozo would coin phasees such as "what are you doodly do doing" and "wowie Kazowee"
During the 1960s Bozo would air on WGN and become the most successful bozo of all time. In 1986 the Bozo show celebrated The Bozo 25th Aniversary Special.
.
Many men have wore the big shoes, rubber nose and bright red wig. One of the most famous was WIllard Scott from the Today show. But no matter what man wore the suit they were all "Bozos" for the moment.
\