Crescent Cinnamon Rolls
Prep time:
Cook time:
Total time:
A semi homemade cinnamon roll made easy with a tube of Crescent Rolls
1 tube (8 count) Pillsbury Crescent Rolls, unrolled and separated
Filling
4 tablespoons butter,softened
¼ cup white sugar
2½ teaspoons cinnamon
Glaze
2 tablespoons butter, melted
¼ cup + 2 tablespoons powdered Sugar
½ teaspoon vanilla extract


Preheat oven to 375
Place the unrolled and separate crescent rolls on an un greased rimmed cookie sheet(one with sides).
Filling
In a small bowl, mix together the butter, sugar and cinnamon
Assemble
Evenly spread the cinnamon butter over the crescent rolls and roll up tightly.
Place tip side down on the cookie sheet.
Bake for 10-12 minutes.
Glaze
In a small bowl, mix together the butter, powdered sugar and vanilla until smooth.
Place in a zip lock bag and snip a tiny corner off.
Drizzle the glaze over the cinnamon rolls.
Notes
Some cinnamon butter will leak from the crescent rolls while cooking. This will not affect the taste.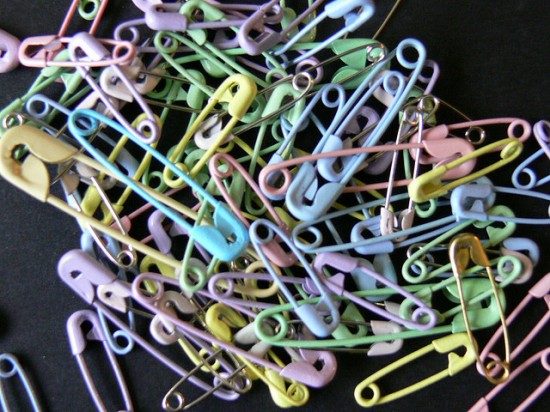 Just So you Know
A safety pin is a pin in which a simple spring mechanism and a clasp are both included in the same pin. Common use is to fasten pieces of fabric or clothing together. Safety pins are also commonly used with cloth diapers. Jewelry makers have also been known to use safety pins when making earrings, chains and wristbands.
Walter Hunt from America is highly regarded as the inventor of the safety pin. It was invented to make money to pay off a debt. April 10, 1849 the patent for the safety pin was sold to W.R. Grace and company for $400. Hunt paid off the $15 owed to a friend. He would have been smarter to have made the safety pins himself and profited from the invention.
So I would simply love it on this day the day of the invention if you would consider pinning this recipe.