Excessive heat is present this time of year. Be careful, the heat can lead to sunburns, heat cramps, heat exhaustion and even heat strokes. Heat cramps can start in the legs or stomach. When these start a cooler area must be found. In the cooler area stretch the muscle out and take in plenty of fluids start with 1/2 glass water or 4 ozs. every 15 minutes.
Heat cramps are muscle spasms that are normally in legs or abdominal muscles. They often occur after physical activity. These cramps occur because of salt reduction due to sweating. If heat cramps do occur take some time to sit or lie down in the shade, enjoy a sports drink or cool water, stretch out affected muscles. Medical attention should be sought if the individual has history of heart problems or if the cramps do not get better in an hour.
Heat exhaustion often appears with cool, moist, pale or flushed skin, heavy sweating, headache, nausea, dizziness, and / or all over weakness. A cooler place should be found. Tight clothing should be loosened a spray bottle with cool water should help here also a cool compress would be helpful. Small amounts of cold water should be offered Individuals that refuse water, vomit or start to black out should be sent to emergency room. Call 911 at once
Heat exhaustion left uncontrolled most often result in heat stroke. Quick action is needed. During moments of heat exhaustion:
move individuals to shaded or cooled areas
offer water or cool, nonalcoholic beverage to drink
a cool shower or applying wet towels should help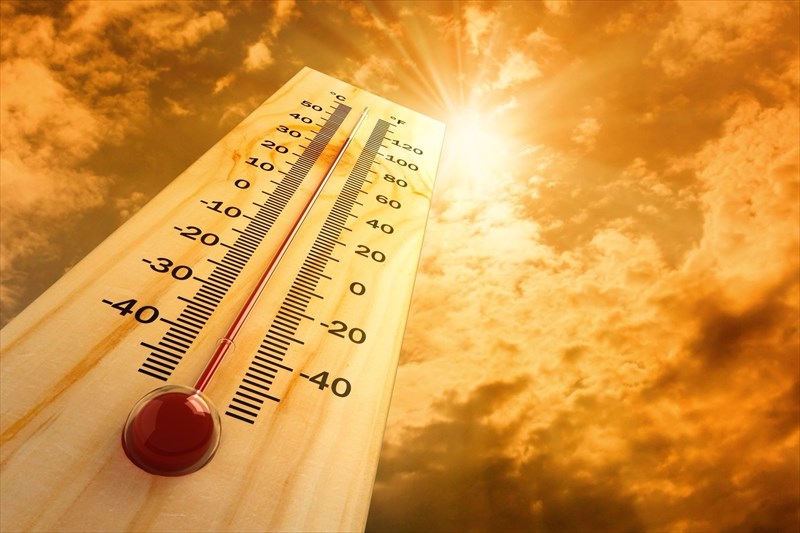 Heat strokes can be life threatening so quick action is needed. Signs of heat stroke include hot, dry red skin, moist skin may also be a sign. Blacking out, vomiting, high body temps are all signs of heat stroke as well. Altered mental status and hot skin are often present in heat stroke. Often seizures may happen as well. The local emergency number should be called at once. The individual should be taken to a cooler place, if possible wet down with cold water, or cover the individual with cold wet towels.
Heat strokes occur when the body can not sweat and the temperature of the body rises quickly. The body begins to cook the brain and vital organs when the body temp rises to dangerous levels in a quick period of time. Heat strokes are often fatal or long lasting damage to bod organs.
During a heat stroke do not:
offer aspirin or tylenol
offer anything to drink
Heat related illness can be avoided by limiting outdoor exposure on hot days. Using air conditioning is the best way to cool off. Drinking more water and avoiding alcohol will help to keep fluid level up. Wearing a hat with loose light clothing is a grand idea as well. Sweating will reduce salt in body so replace salt with fruit juice or sport drinks.
The hottest part of the day occurs from 11 am to 3 pm so try to avoid doing outside activities during this time period. If you are outside remember to apply sunscreen to avoid sunburns and pace your activity so you do not exert your body.
shared this weather related post at these blog parties
waste not wednesday
wined down wednesday
retweet post
here
shard on facebook
here
shared at google communities at healthy living
shared at facebook group
blog big 8/7 facebook support
blog big
8/13 comment