Grace Kelly was born in Philadelphia on the
12th November 1929
Grace's father John Brendan "Jack" Kelly was a Olympic gold medalist, self made millionaire. Grace's mother Margaret Katherine Majer coached women's athletic teams at University of Pennsylvania. She had 3 siblings.
Grace Kelly always had the love for acting. She would perform in school plays and community productions and also model with her mother and sister. With family that had all ready found success in acting the importance of acting was very much present. George Kelly, Grace's uncle, helped her to become a full time actress. She won an Oscar for best actress for her role in
The Country Girl
Grace worked along side some of the greats in Hollywood. She played a prominent role in
High Noon
and with Alfred Hitchcock in movies such as
Rear Window, Dial M for Murder
or
To Catch a Thief.
Grace Kelly would continue to grow in the acting world known as Hollywood. She became one of the highest paid and most respected actresses in the world. In 1955 she would join the United States Delegation Committee at the Cannes Film Fest in France There she would meet Prince Rainier III of Monaco. The prince was in search of a bride and soon the two was a couple. The press had a field day glamorizing the courtship in a fairy tale sense. April 19 1956 Grace and the Prince would be married.
At this point in her career, Kelly was one of the highest paid and most respected actresses in the world. In 1955, she was asked to join the United States Delegation Committee at the Cannes Film Festival in France. During a photo shoot, she met Prince Rainier III of Monaco, who happened to be seeking a bride. If he didn't produce an heir, Monaco would become part of France. The prince once described his ideal bride: "I see her with long hair floating in the wind, the color of autumn leaves. Her eyes are blue or violet, with flecks of gold." The press glamorized their courtship, depicting it as a fairy-tale romance.Grace would abandon her world of acting and give up her American citizenship.
The royal couple would have three children. Princess Caroline, Prince Albert and Princess Stephanie. Hollywood would continue to try to tempt Princess Grace to come back to acting. Grace took her role of ceremonial leader of Monaco and became very involved with organizations.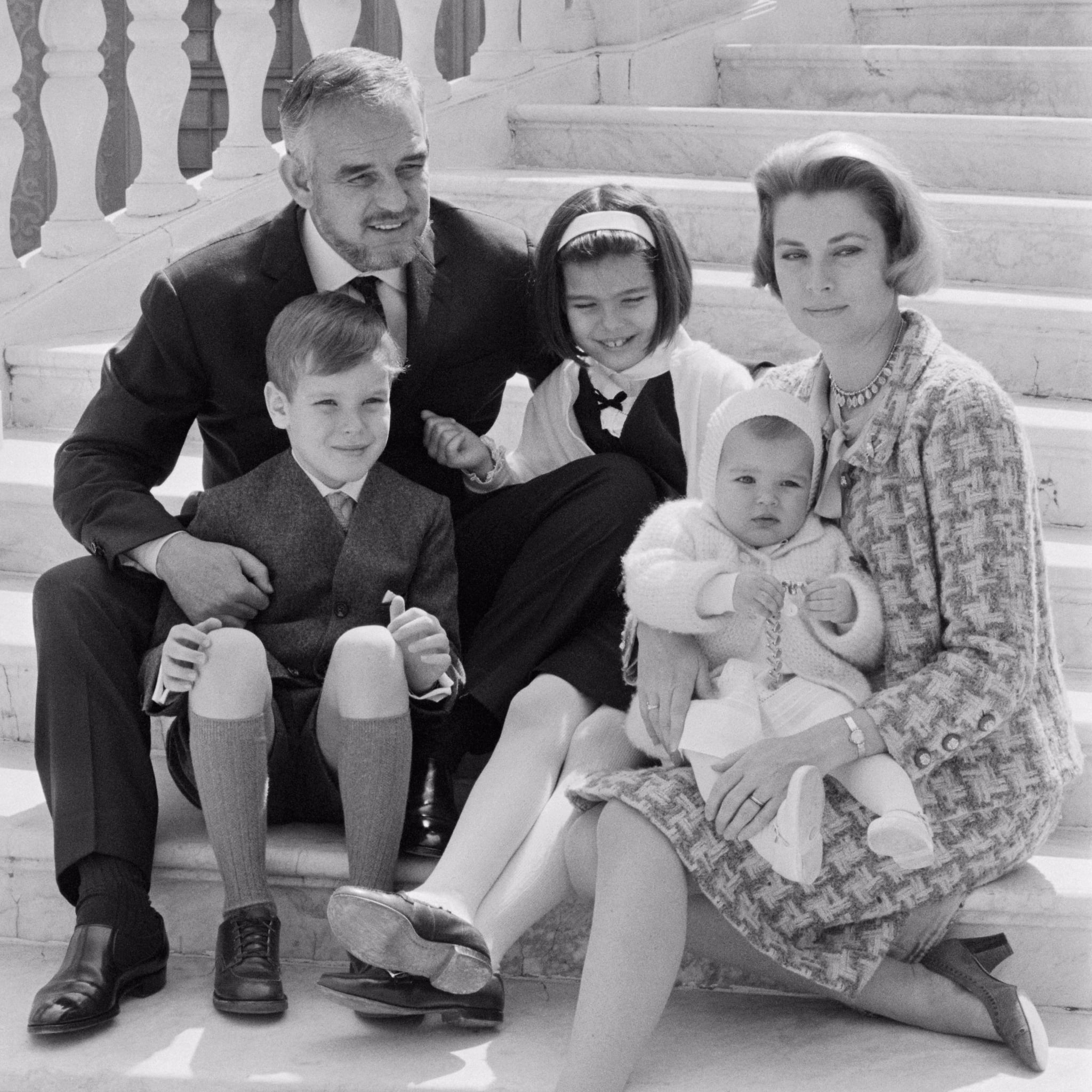 September of 1982 tragedy would strike. Princess Grace was driving along th steep cliffs of southern France with her daughter when she would suffer a stroke and lose control of the car. The car would spin off the cliff's edge and plunge 45 feet down to an embankment. Grace and her daughter would be taken to hospital. At the age of 52 Grace Kelly would pass away. The young Princess Stephanie would survive.
There was a fascination of sorts about Grace Kelly Her life was liven in front of the public eye for most of her life. The on screen beauty and her poise and serenity as a princess drew the media's attention.