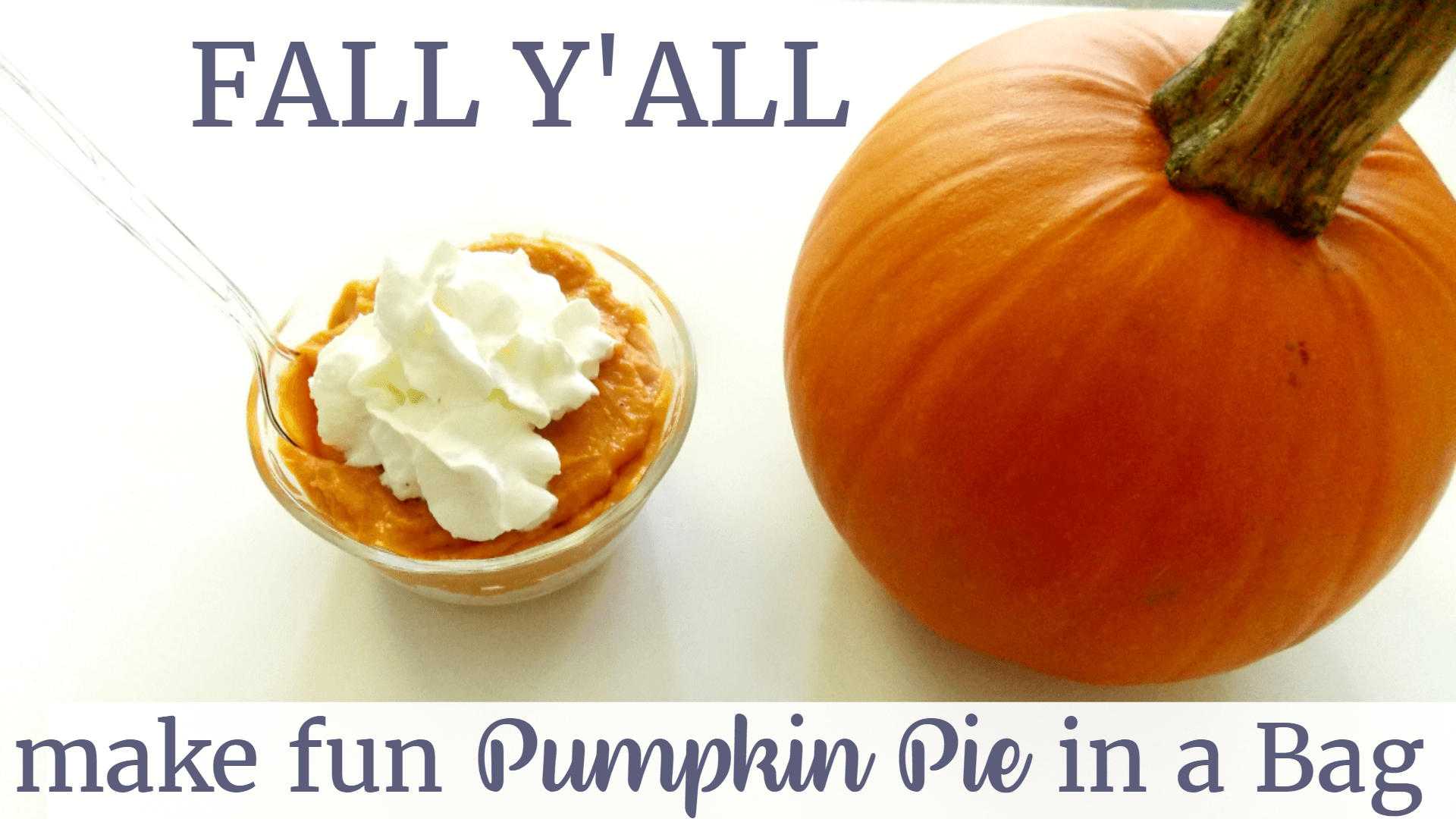 Early American settlers would use pumpkin shells to make up pumpkin pies. Slicing off the top of the pumpkin the seeds were removed The pumpkin was then filled with milk, spices and honey The pie was baked in hot ashes of a fire place It may have been the pumpkin pie at the Thanksgiving table but it was yummy and was a pumpkin pie of sorts. You can make a pumpkin Pie as well in a different manner. Why not try this pumpkin pie in a bag
Pumpkin Pie in a Bag
Pour 1 1/3 c of cold milk and 2-4 oz boxes of vanilla pudding into a ziplock bag. Remove air. Have the children squeeze and knead the bag for one minute or until everyone has a turn. Add 1-15 oz can of pumpkin, 1 t cinnamon, and ½ t ginger. Remove air, shut the bag and knead again until blended or
everyone has a turn. Set aside.
Put Graham crackers into another ziplock bag and crush them with a rolling pin. Give each child a small Dixie cup. Have them put 1-2 T of crushed graham crackers into their cup. The adult them
needs to cut a hole in the corner of the pumpkin/pudding mix and squeeze some into the cup, on top of the crackers. Put a dollop of whipped cream on top. ENJOY!! I recommend using top
quality ziplock bags for this activity.