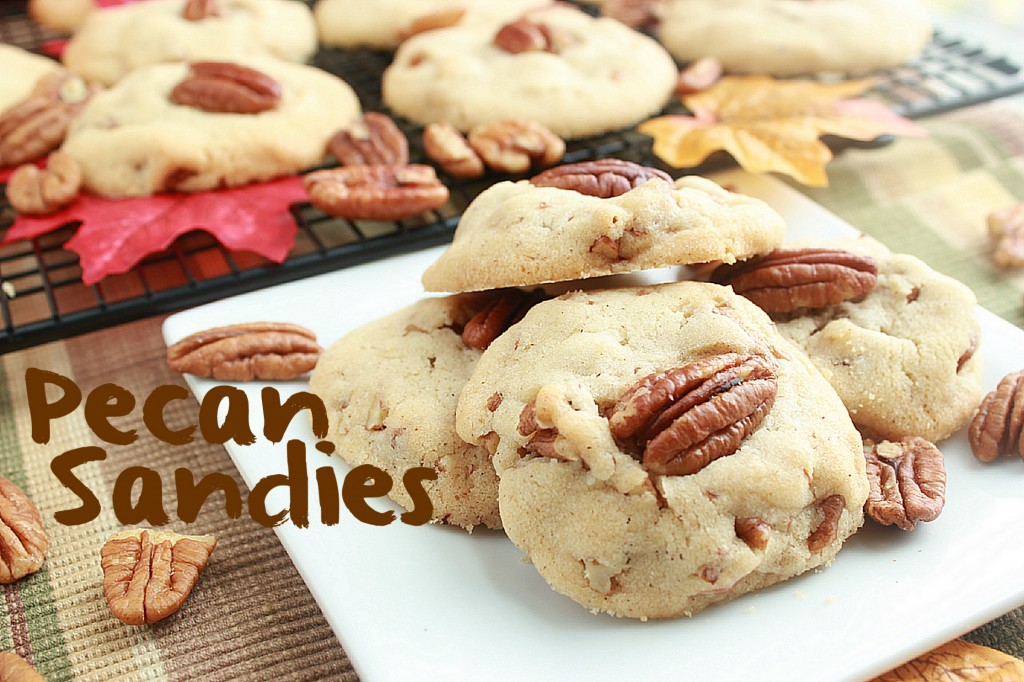 INGREDIENTS
(Halved from the original recipe – yields about 3 dozen cookies)
1/2 cup butter, softened
1/2 cup vegetable oil
1/2 cup white sugar
1/2 cup confectioners' sugar, sifted
1 egg
1/2 teaspoon vanilla extract
2 cups all-purpose flour
1/2 teaspoon baking soda
1/2 teaspoon salt
1 teaspoon pumpkin pie spice
1 cup chopped pecans plus extra for the tops of the cookies
1) Preheat oven to 375 degrees F.
2) In a large bowl, cream together the butter, vegetable oil, white sugar and confectioners' sugar until smooth. Beat in the egg, then stir in the vanilla.
3) Combine the flour, baking soda, salt and pumpkin pie spice and stir into the creamed mixture. Mix in the pecans.
4) Take 1 tbsp of the dough and roll into balls. Place the cookies 2 inches apart onto ungreased cookie sheets. If you'd like, place a whole pecan in the center of each dough ball.
5) Bake for 10 to 12 minutes in the preheated oven, or until the edges are golden. Remove from cookie sheets to cool on wire racks.