My husbands grand-mother helped to raise him through out his life. In his teen years he lived with her I met her and enjoyed spending time with her but she was very aware of what her grand-son was doing. No matter what faults I had with her I could never say I did not love her. Any time someone stopped by and needed a bit to eat she would whip something up. One recipe she shared a lot was salmon patties.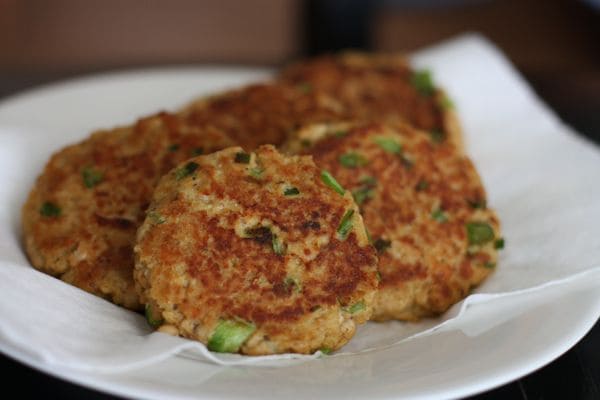 Granny was always loyal to her brands, for the salmon patties it could be nothing else but
Make your own Salmon Cakes or Patties:
2 cans salmon (approx 7 oz each)
12 saltine crackers, crushed
1 egg,
2 tbsp mayonnaise
1 tbsp chopped parsley
Mix all these ingredients together. (I think I ended up using basil instead of parsley.... I don't know what I grabbed from my herb garden, but it tasted fine either way!) Coat the bottom of a pan with oil (I used olive oil) and form 7 to 8 patties. I formed round balls and then flattened them with the spatula, it works better for me this way. Brown on each side on medium high heat and you're done!