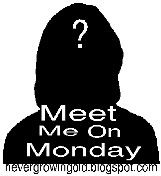 1. Do you like your ice cream in a dish, waffle cone, pretzel cone, sugar cone or cake cone?
oh I love ice cream in just about anything I have never had a cake cone that I can think of but one day I will have to try this
2. Do you read the newspaper daily?
yes normally I do either online or the newspaper paper print
3. Marinara or meat sauce?
meat sauce I do not care for marinara my daughter loves it
4. Last time you cried?
Friday during a moment of family dispute
5. What word/phrase do you find really annoying?
whatever is one word that can really get on my nerves