Do you know Chaim Witz?? If you are a Kiss fan then you know that this is the true name of Gene Simmons. Simmons was born August 25, 1949 and has wore many hats in the musical world. From singer, songwriter, record producer, entrepreneur, actor and television personality. Some may even know the man Gene Simmons as his stage name "The Demon" when he plays bass guitar as well as co-lead singer of KISS. Simmons co-founded this band with his band Paul Stanley in early 1970s.
Whether you call him Chaim or Gene the birthday of August 25, 1949 fits well. Born in Rambam Hospital in Haifa, Israel and later immigrate with is mother to New York City. His mother had been a holocaust survivor and his father also from Hungary stayed behind and did not move with family. Gene kept many jobs including a teacher and secratary.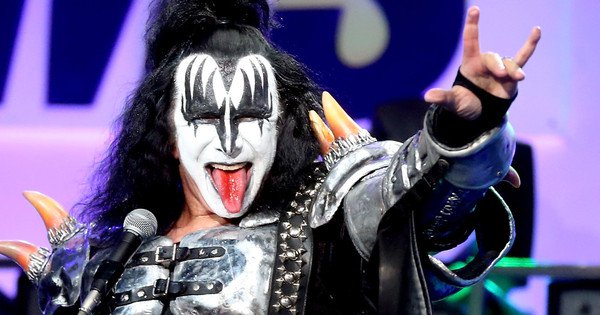 Gene Simmons early musical influence was the Beatles. Simmons first band was Lynx also known as The Missing Links. He formed this group as a teen. When the group broke up he went on to form The Long Island Sounds. Simmons worked odd jobs on the side to make more money, including trading used comic books.
February 1974 KISS released their debut album by the title KISS. Gene Simmons would start up an extensivee KISS merchandising franchise. Each member of Kiss in the beginning had their own style of makeup. In 1983 they removed their makeup and became popular with a new crowd.