Green Egg Casserole
Prepare this dish for St. Patricks day and they will think you are amazing. Its easy to make and the family will love it because it is St. Patricks Day right? Go Green or Go Home is what you must do today. So as they head out on their way remind all to wear green for this special day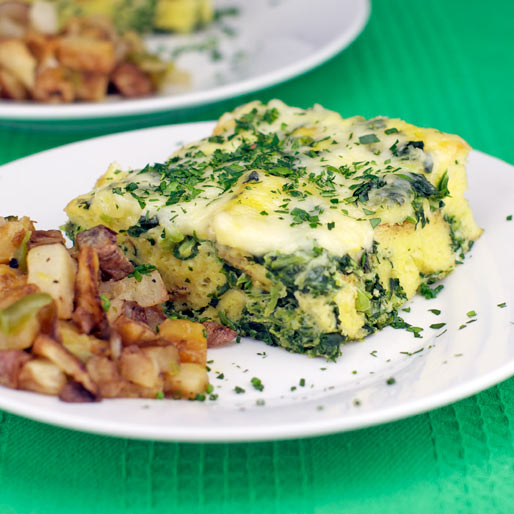 8 large eggs - beaten
1 cup chopped frozen spinach - thawed
1/2 cup low-fat milk
2 cups bread cubes or small torn pieces of bread
1/2 cup grated Swiss or Monterey jack cheese (optional)
salt and pepper to taste (optional)
Preheat oven to 350 degrees.
Prepare one large casserole dish or two eight-inch dishes with a light coating of cooking spray.
In a medium bowl combine all ingredients (except cheese) until bread pieces are well soaked.
Pour mixture into casserole dish and cook for 15 minutes. Sprinkle cheese over partially set eggs.
Cook for an addition 20 minutes or until eggs are fully set.
shared at
Friday Pinfest
Thursday Favorites
wildly original party