This year I am looking to change our eating style up a bit. Healthier the better and well that includes veggies in our diet even if we have to dress them up in a way that they may really love. Do you have any ideas or tips to share to make my resolution happen?
Twice Baked Cauliflower
(Makes 6-8 servings; recipe adapted slightly from
The Low Carb Gourmet
.)
Ingredients:
1 large head cauliflower
4 oz. low fat cream cheese (do not use fat free)
1/2 cup low fat sour cream (do not use fat free)
1/4 cup minced green onions
1/4 cup freshly grated Parmesan cheese (If you only have finely grated Parmesan, use a bit less)
6 slices bacon, cooked until very crisp, fat blotted with paper towel and then crumbled
1 cup reduced fat sharp cheddar cheese
(I used Kraft 2% milk sharp cheddar)
Instructions:
Preheat oven to 350F/180C. Cut out stem and core from cauliflower, and cut into small pieces. Cook in large pot of boiling salted water until cauliflower is tender, but not overly soft. Drain well and mash with potato masher, leaving some chunks. Mix in light cream cheese, light sour cream, green onion, Parmesan, and 3/4 of the crumbled bacon.
Spread evenly in a medium-sized glass casserole dish. Sprinkle with low-fat cheddar cheese and reserved bacon. Bake 30-35 minutes, or until hot and bubbly.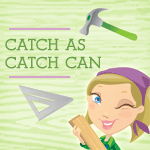 The Bulletin Board


>