With all the news of Arab nations in the news the truth about these individuals may be overlooked. April is a month that wants to share more about Arab Americans and that includes their cuisine. A few of these top dishes include
Hummus= made up of a puree of chickpeas, tahini, lemon and garlic. This mixture goes with many foods from veggies, meat and bread. In fact try it spread on sandwiches, burgers or pastas. Hummus comes in a number of different flavors including red pepper, pesto, garlic, artichoke, and the list goes on.
1 can garbanzo beans rinsed & drained
1/3 cup olive oil
2 cloves garlic minced
1 tablespoon lemon juice
salt to taste
Combine garbanzos, olive oil and garlic and lemon juice in a food processor - puree until smooth.
Add salt if desired.
Refrigerate at least 4 hours before serving.
Best served at room temperature.
Shawarma also known as "street meat" in the United States. This dish made up of chicken, beef, lamb or vegetarian was brought to America by Arab nations and has become a hit. The meat is often placed in pita bread with garlic and pickles. It makes for the perfect on the go inexpensive meal.
Tabbouli is a dish made up of parsley, tomatoes, onions, bulgur, mint and lemon. This dish is healthy, fresh and pleasing to the eye. Whether you choose toe eat on a bed of lettuce and bread or mixed in hummus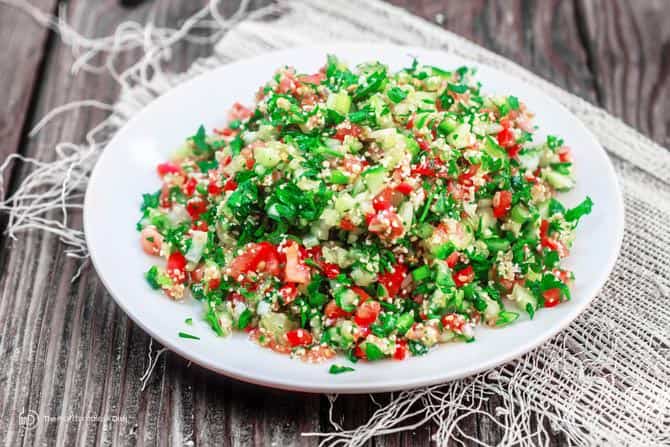 Falafel made from grounded chickpeas and parsley can be eaten plain, with hummus, or garlic or in a sandwich wrap.
Moroccan Couscous has been served for centuries . Side it with meat, fish, and veggies
Many mediterranean restaurants serve up grape leaves stuffed with meat or veggies.
retweet post
here