The letter of the week is T. T can have great fall beauty in both eye appeal and taste. Just take a look at what T words I share this week.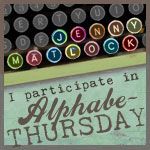 Fall is a time for beautiful trees. So many awesome colors and hues of reds, oranges, browns and yellows. Makes for a beautiful picture
T is also for treats and while we are discussing the beautiful leaves of fall. I found this delicious treat that celebrates the trees of fall
Autumn Tree Crisps
Pretzel Crisps
Caramel chews or frosting
Leaf sprinkles
-Chocolate
Melt caramel chews on Pretzel Crisps in the microwave for about 25 seconds. Press leaf sprinkles on top. An alternative is to spread on frosting and shake sprinkles on top. Melt chocolate and drizzle a trunk across the bottom of each crisp. Allow to harden and serve.
recipe source
here