First make up the rice Krispie material. You know those beloved rice krispie treats
6 Tbsp. Butter
6 Cups Mini Marshmallows
6 Cups Rice Krispie Cereal
Melt the butter in a medium pan on medium heat.
Add Mini Marshmallows, stir until they are completely melted.
Turn off the heat.
Add the Rice Krispie Cereal and mix until the cereal is completely coated with the Marshmallow Mixture.
Spoon into a 9×11″ shallow pan.
Press down into the pan.
Allow to cool.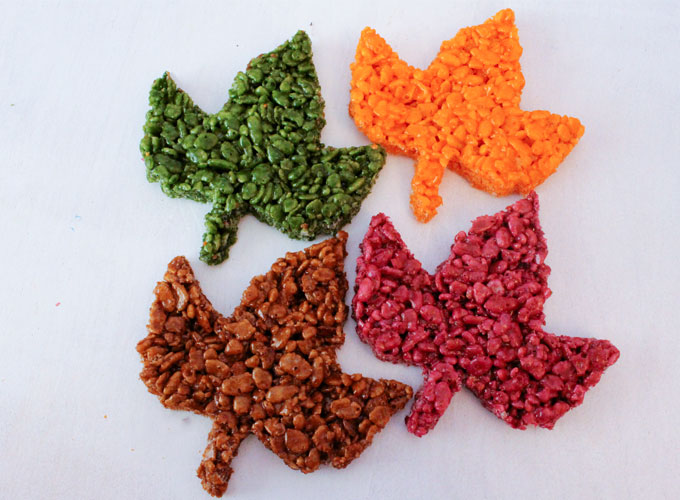 Now mix in various colors . I have shared some ideas but you can truly choose what others you would be interested in. Use the cookie cutter to cut leaf shapes. Enjoy
Burgandy Food Coloring
Orange Food Coloring
Moss Green Food Coloring
Brown Food Coloring
Leaf Cookie Cutter
retweet this post
here